3rd & 4th August 2024

The Hottest Day Out In Dorset - The Great Dorset Chilli Festival
To be held at the Stock Gaylard Estate, Sturminster Newton, DT10 2BG
We are delighted to be back at the Stock Gaylard Estate on 3rd & 4th August 2024. We'll have another great weekend for chilli enthusiasts, food lovers and families. We're lining up a glorious weekend of "chilli fiesta", with stalls selling all things chilli, from pepper plants to cayenne condiments; seeds to ceramics; artisan food producers; music; chilli eating competitions; spicy street food; local ice creams to cool the mouth; local beers to slake the thirst.
We have some of the most dedicated independent sauce manufacturers and retailers attending and some of the country's best specialist chilli growers to showcase their plants and seeds to visitors at what will surely be 2024's hottest event in Dorset. The development of the Dorset Naga, at one time reputed to be the world's hottest chilli, has really put Dorset on the map for chilli enthusiasts. Come and join us at this fun, friendly festival!
Chilli Heaven!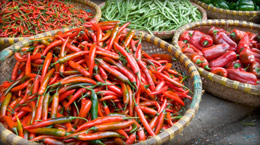 Chilli plants, sauces, crisps, seeds, cheese, chutney, jams, oils, jalapeno, cheese, herbs, habanero, condiments, beer, bhut jolokia, nuts, oysters, pickles, explosive, fruity, demon red, crockery, chilli powder, competitions, birds eye, sombreros and more!
Great Food And Drink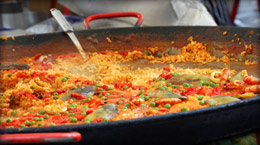 Thai curries, Indian curries, Caribbean food, pizza, bratwurst, greek kebabs, nachos, burritos, vegan and vegetarian, crepes and seafood will all be on offer. How about a selection of beers, ales and cider to calm the tingling tongue? (subject to change)
The Chilli Sauce Competition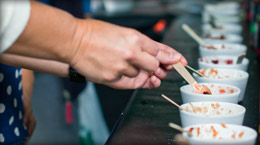 To be held on Sunday only, taste and judge some of the sauces made by our own traders.