1st & 2nd August 2020, St Giles House, Wimborne St Giles, Dorset, BH21 5ND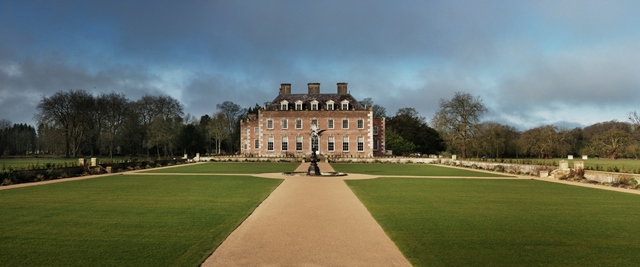 St Giles House
St Giles House and Park has been the home to the Earls of Shaftesbury since the 15th century. The house and park are listed on English Heritage's Register of Historic Houses, Parks and Gardens, as Grade I and Grade II* respectively.
The park extends to 170 hectares (420 acres) and contains many features which make the landscape a unique and special place: a Beech Avenue, a Beech belt, mature parkland trees and an 18th century pleasure grounds with a serpentine lake and elaborate grotto. It is also home to several rare animal species such as the Greater Horseshoe Bat and the Duke of Burgundy butterfly
At the centre of the park, sits St Giles House. The house has been home to several important ancestors of the Shaftesbury family as well as several notable guests including the philosopher John Locke, the composer Handel and King George V.
The First Earl of Shaftesbury was a prominent 17th century statesmen who was Lord Chancellor under Charles II, founder of the Whig Party, and a close friend of the philosopher John Locke, whom he engaged to oversee all the family affairs, including the tutoring of his children and grandchildren. He built the east façade of St.Giles House in 1650 on the site of the family Manor House.
His grandson the Third Earl of Shaftesbury rose to become an eminent philosopher and enlightenment thinker. His book, "Characteristics" was one of the 18th century's most published philosophical works.
The 7th Earl of Shaftesbury was the famous Victorian Social Reformer who is commemorated in Piccadilly Circus by the statue of 'Eros' (actually it's Eros's brother, Anteros, resembling selfless love). He pushed through sweeping reforms during the 19th century helping the poor, oppressed and downtrodden in society. For example, by limiting working hours in factories, stopping children working in mines and up chimney's and helping provide education through the Ragged Schools. He was driven by a strong religious conviction that it was the responsibility of every individual to help those less fortunate than themselves. The statue in the sunken garden today was cast from the same mold as the original.
Since 2012, St.Giles House has undergone a major restoration. It had been left uninhabited for a period of 50 years after the death of the 9th Earl of Shaftesbury in 1961. During the intervening years several wings were demolished and the stucco was removed to reveal it's original brick. Before the restoration it was in serious risk of collapse. It is now the home of the 12th Earl and Countess of Shaftesbury and their family who moved back in to the house in 2012. In 2014 they opened up the house for the use of private events such as: weddings, anniversaries, corporate days and bespoke events. For more info please look at the website.